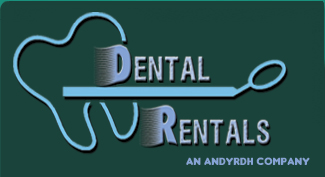 Cavitron, Ultrasonic, handpiece, and equipment rentals
weekend, weekly, and monthly rental options
How it works
Follow the steps below.
1. Read our equipment rental contract. Download Contract Here. Basically it states that all equipment is tested prior to shipping to you and is guaranteed to function and arrive on time with all necessary components. You agree to return it in the same condition or you'll be responsible for any repair or replacement cost.
2. Check availability by emailing reservations@dentalrentals.com
3. Fax or scan contract to us.
4. PAY. Cost of a Cavitron rental is $139 which INCLUDES shipping to you and return shipping. If you live in the following states, cost of rental is $159 to cover additional shipping expense. CA, WA, AZ, UT, NV, OR, HI, AK. Cost of renting other equipment such as prophylaxis handpieces or ultrasonic inserts are listed on the rental contract. Your credit card will be billed the day you reserve the equipment. You can reserve equipment up to two months before when you need it. You may cancel your reservation to receive a 100% refund if at least 30 days prior to your date. 50% refund if less than 30 days. *Need to share the unit with more than one student? Email me for discounts!
4. Item ships so that it arrives at least two days prior to when you need it. We ship via Fed Ex so that you can track its arrival.
5. Return Item. Return shipping is also via Fed Ex and we schedule the pick up the next business day after you need your unit if you've rented a Cavitron. If you've rented other equipment such as prophylaxis handpieces or ultrasonic inserts you are responsible for return shipping. For Cavitron rentals, if you live in a Condo or Apartment you will be required to drop off the package at a Fed Ex shipping location (Kinkos, etc. To find one near you click here). If you live in a house then Fed Ex will pick up at your location and we will coordinate that. You will be responsible for repackaging the unit in the same box it came with, sealing the box and then attaching the return label.
NOTE: Cavitron units have a computerized chip inside that lets us know how much time the unit has been turned on and running. We allow you a grace period of 10 minutes time for testing purposes but any time the unit is used for more than your required time allowance for your clinical Board (plus testing time)than you will automatically be billed for another rental. The reason for this is that some students try to sublet the unit to make money from it and for maintenance reasons we had to be proactive and have this installed. If you need this for more than one person, multiple days, etc then please email us and we can arrange discounts. Cavitron units MUST be shipped out the following Monday (or sooner) or you could potentially be billed for another rental fee.
To reserve your unit, or check on availability, please email reservations@dentalrentals.com